I have wanted to make homemade cinnamon rolls all summer. It is one of those things I have been procrastinating about, since I was kinda scared this was going to be a very laborious process. I have switched to using only whole wheat flour and I was a little scared these were not going to turn out. However, these cinnamon rolls are super easy and very soft. The hardest part is waiting for them to get done!
I got my bread machine out and put in the ingredients and waited for the dough to make. Little face was so excited. He kept wanting to see inside the bread machine to see what it was doing. Luckily mine has a window you can peek through, so not to disturb the rising process. I think that is why my back hurts a little today.
Finally the dough was done and time to make the doughnuts I mean cinnamon rolls!
Homemade Bread Machine Cinnamon Rolls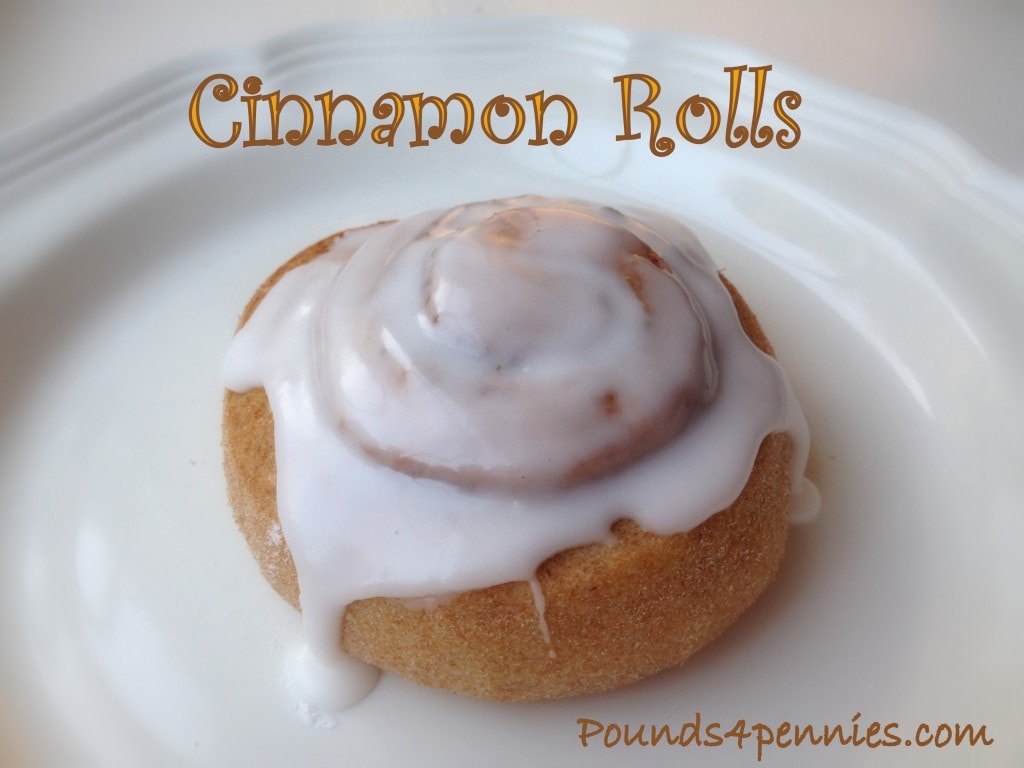 Ingredients for Homemade Bread Machine Cinnamon Rolls:
3/4 cup water
1 egg, lightly beaten
2 teaspoons vanilla extract
3 cups whole wheat flour
6 tablespoons sugar
1/4 cup softened butter
1 teaspoon salt
2 tablespoons dry milk
1 1/2 teaspoons yeast
Directions for how to make Homemade Bread Machine Cinnamon Rolls:
Add above ingredients into bread machine per the bread machine instructions. Set the machine to dough only. My bread machine had this option, some don't. If yours doesn't stop and take the dough out before it starts to bake. That is why I love this bread machine so much! Then wait for sweet dough to finish rising.
Then once the lovely fluffy dough was done. Spread onto a well floured area. Try to roll out a 10 X 18 in rectangle.  Close is good enough for this recipe.
FILLING:
1/4 cup butter, melted (Learn how to make homemade butter)
1/3 cup brown sugar,
1 teaspoon cinnamon (Mix with brown sugar)
1/2 cup finely chopped pecans or raisins, optional
Brush the rectangle with a generous amount of melted butter.
Then sprinkle with brown sugar and cinnamon mixture on top. Use it all and spread it all the way to the end. Add additional filling if you want.
Now roll into a log shape and seal the end with a little water.
Take a very sharp knife and cut about 1 inch sections. This is just a swirl of yummy goodness! 
Lay on a cookie sheet lined with foil and sprayed with cooking oil for an additional 45 or 1 hour with a moist towel.
Then bake on 375 for 15 minutes. This is the hardest part, waiting for them to get done! The whole house smelled like cinnamon rolls. 
Come on I know you want to Pin It! How about sharing it on Facebook? Why not Tweet it! At least give me a Google +1! See those cute little colorful buttons all you have to do is click one.  Heck why not share it everywhere! This will tell others where to find this easy and awesome recipe.
Affiliate links may be used in the above post.