I received a Nutribullet Pro Series blender/extractor for this post to test simple smoothie recipes for you to try. All thoughts and opinions express in this article are my own.
Once the Nutribullet Pro arrived at my door I was super excited to start making smoothies and eating healthier. I really had no idea I would become so thrilled to start eating healthy. I really thought it would be just a new toy to make smoothies with, but it really changed my life. With the Nutribullet it is so easy make healthy drinks and stay on track. For our experiment my husband and I decided to do a one week Nutriblast challenge.
The first part of this challenge is to stock up on tons of fruits and veggies. Try to have a fridge stocked and ready to go if you do this challenge. It makes it super easy to find great smoothies you enjoy. It is best if you can purchase organic fruits and veggies. When you have the proper ingredients to make healthy smoothies it is super easy to stay on track. Money Saving Tip: Stock up on fresh fruits and veggies and freeze them when they are in season.
1st Day Nutriblast Challenge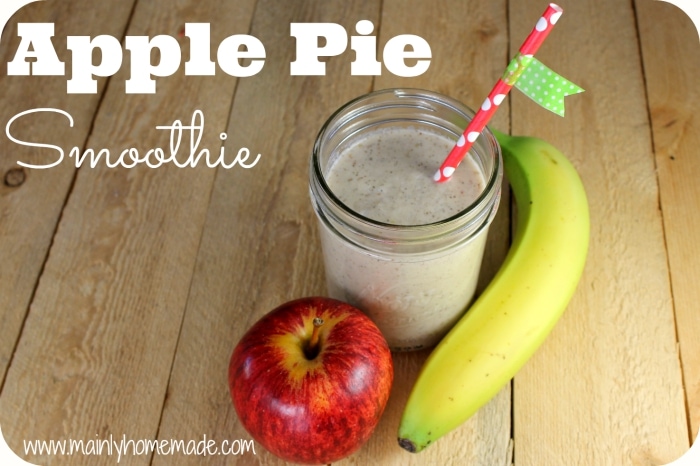 I made my apple pie smoothie (recipe below) for breakfast in the medium Nutribullet container. I was astonished at how much this really tasted like an apple pie. I could drink this all day long. This first day I had so much energy. I felt juiced up and I thought I could conquer the world. Let's just say I got a ton of stuff done that I am normally too tired to do. But it did feel pretty amazing. For lunch I had a green smoothis listed below. Then for dinner we made our first Nutriblast. Following the recipe recommendations from NutriBullet recipe located below.
We kept creating different smoothie recipes using the Nutriblast formula. I was shocked nothing tasted bad in any of these combinations. It was easy for my husband to stay on track for the week. He would create a large smoothie in the morning for breakfast and carry the rest to work in the small smoothie container with a lid. The lids are fantastic for on the go nutrition. Personally I liked drinking the smoothies through a straw best with the cup handle.
Day 4 Nutriblast Challenge
As the week went on I found I really wanted some soup or something with a little more salt. Most of the smoothies we were making were sweet. I tried a few vegetable Nutriblasts my husband made and I have decided I cannot drink vegetables if they taste like vegetables. We decided to make a soup with all natural chicken stock and pureed butternut squash for an easy butternut squash soup. This satisfied my salty craving and I feel still stayed true to our challenge.
Last Day of Nutribullet Challenge
We survived and now there is less of us to love after this challenge. As a small celebration for dinner we had a salad with as many veggies as we could find to put in our salad. We just needed something crunchy by this point, but we kept it healthy. My husband lost a total of six pounds. I lost about three pounds. I don't think it is about what we lost, but what we gained.
Knowledge Gained from NutriBlast Challenge
Both me and my husband have vowed we will now incorporate one Nutriblast into our daily routine. At least one meal or two a day will be extracted using the Nutribullet. It is so easy to stay on track eating fresh fruit and veggies when you can make a quick tasty smoothie. Remember to still drink plenty of water throughout the day. While most of the day is drinking meals, water is still an important part of this challenge to stay hydrated. I would definitely do this again. Visit the Nutriliving Website for tons more smoothies for your health needs. Would you do a Nutriblast challenge?
Apple Pie Smoothie
1 Apple
1 Banana
1 Scoop Protein Powder (Vanilla)
1 teaspoon vanilla (if no vanilla protein powder)
1 Tablespoon chia seeds (optional)
A dash of cinnamon
Milk to fill the container (Can use nut milks or soy milk)
Apple Pie Smoothie
This really does taste just like apple pie.
Ingredients
1

Apple

1

Banana

1

Scoop Protein Powder

Vanilla

1

teaspoon

vanilla

if no vanilla protein powder

1

Tablespoon

chia seeds

optional

A dash of cinnamon

Milk to fill the container

Can use nut milks or soy milk
Instructions
Fill up Nutribullet with ingredients and blend until smooth. Usually about 30 secs max.
Green Smoothie
1 Avocado
1 Banana
1/2 container spinach
1/2 cup Pineapple Chunks
1/4 cup Almonds
4 grape tomatoes
1 tablespoon Chia Seeds (optional)
1 Scoop Protein Powder
How to Make a Nutriblast
50 % Leafy Greens
50% Fruit (keep it colorful)
add a boost
add ice
add liquid up to max line
Visit the Nutribullet website for much more healthy living ideas. Follow them on Facebook for more amazing smoothies and follow along on Twitter to get even more healthy nutrition information. Follow along on my Facebook page for more smoothies or follow my Pinterest board about great Smoothie ideas.
Have you ever done a one week challenge?