This shop has been compensated by Collective Bias, Inc. and its advertiser. All opinions are mine alone. #CleaningUntangled #CollectiveBias
The thought of cleaning my house overwhelms me most of the time. There are many rooms and three bathrooms to be cleaned. Working from a list eases the overwhelming feeling and makes cleaning easier. Everything in the home will get cleaned by just going down the list. There is such joy in checking things off a list and knowing that each cleaning task is done. If you are not the only one doing the cleaning, a checklist is a handy reminder for those little helpers around the house too.
Easy Weekly Cleaning Checklist
How to Set a Weekly Cleaning Checklist
Checklists allows accountability to ensure all areas of the house are cleaned. Set up days and times that work best for you and your family's schedules. Do you like to clean the entire house in one day, or does cleaning one room a day work better for you? Don't go in this alone. Try setting up cleaning schedules for your children to help with cleaning. This not only helps you, but the entire house work better. Think of a couple of areas your spouse could help with too. Once these areas of responsibility are established, it will be easy to check to ensure these are getting clean.
Areas to Clean
This is where I get overwhelmed, since every surface in a home should be wiped down with cleaners or vacuumed. Not only to remove germs, but also to make counters and faucets shine and sparkle. I have made a weekly cleaning checklist printable to help from feeling too overwhelmed while cleaning the house. I am not sure about you, but I don't like vacuuming. Don't get me wrong I love a clean house.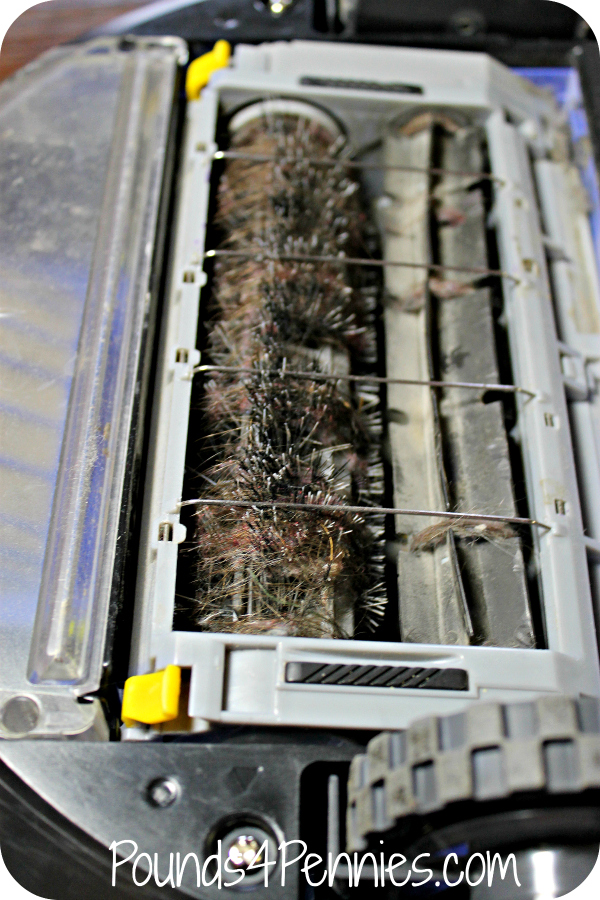 Having two girls with long hair and a cat in the house,  I have the daunting task of cleaning the hair from the brush in my vacuum cleaner, too. It takes quite a while to clean the brushroll with all that hair. With the new Eureka Brushroll Clean™ with SuctionSeal® cleaning the vacuum is now a breeze.
I spend so much less time cleaning the vacuum. Simply hit the button to clean the brushroll from hair and loose threads. Seriously it is that easy. You can find the Eureka Brushroll Clean™ with SuctionSeal® at Walmart retailers. Be sure to check out more about the Eureka Brushroll Clean™ with SuctionSeal® at http://cbi.as/upw7r. Now with my free time I am able to spend more time crafting.
How Can to Win A New Vacuum And More
Eureka is holding a contest with tons of prizes. Top prize is $1,000 Walmart gift card and a Eureka Brushroll Clean™ with SuctionSeal® Vacuum. I know I could use an extra $1,000.
Eureka #CleaningUntangled Sweeps!

Just complete the form above to enter the contest. Pounds4Pennies is not affiliated with this contest. Winners will be chosen by Eureka.
How would this new vacuum technology benefit your family?