Do you have a man that is hard to buy anything for? Personalized Father's Day candy bar wrappers are an easy gift to make. Even the kids can help make this simple and fun craft for dad. I know just about every dad would enjoy getting a candy bar wrapped like this for Father's day. Even guys like chocolate; it is not just for us girls you know. Even though we would like to think chocolate is just for women.
Candy Bar Wrappers
Gift Idea For Father's Day
Materials for Candy Bar Wrappers Gift Idea
Favorite Candy Bar
Scrapbook paper (Like man's Shirt)
Tiny Buttons
Glue
Scissors
Directions for How to Make a Candy Bar Wrappers for Father's Day
1. Gather a few of your man's favorite chocolate bars to start this project.
2. Next measure the length of the chocolate bar. Then measure the scrapbook paper about 1 inch less than the length of the chocolate bar and cut. I used a paper cutter
to cut neat clean straight lines, just like a man's shirt.
3. Wrap the paper around the chocolate bar. Cut a small piece of paper. This will be used to glue the two sides together. Place a small amount of glue on each side of the paper and wrap the "shirt" around the chocolate bar. Turn the bar over for a few minutes to secure in place.
4. Where the paper comes together in the front, fold the top corners down about an inch or so to resemble a collar of a man's shirt.
5. Next cut a tie shape. I just eyeballed it and used some scissors. It is pretty easy really. Once this is cut out, line up the tie and glue it right underneath the collar.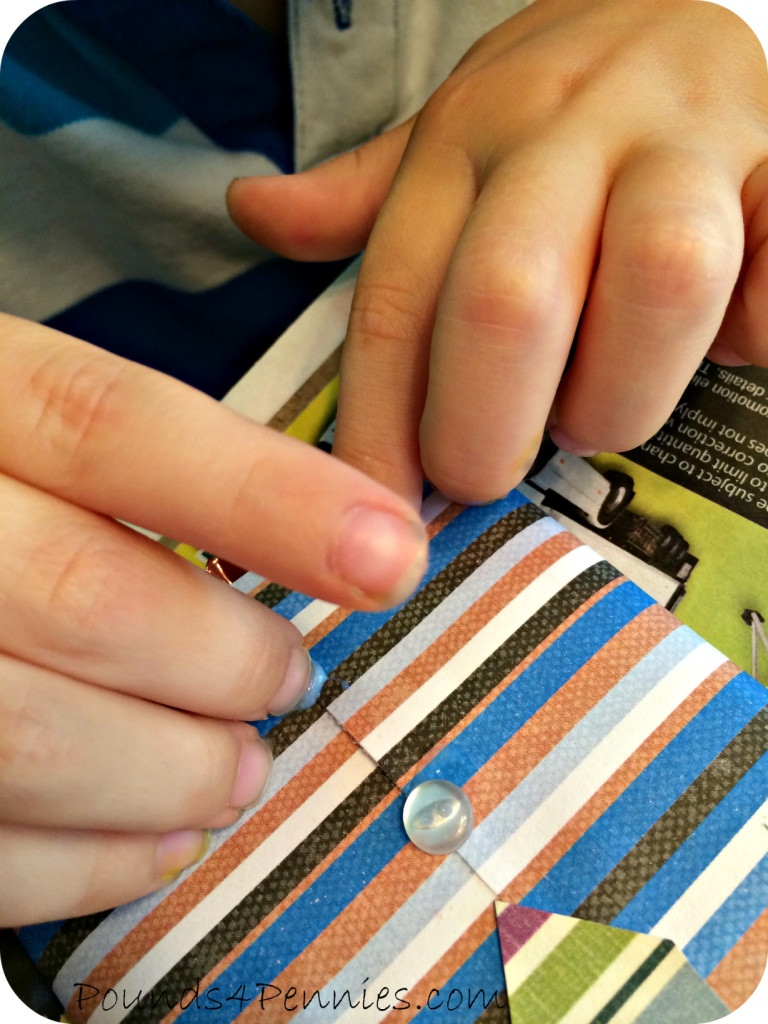 6. Now time to add the little buttons. Use tiny little buttons and a small amount of glue to glue a couple buttons below the tie. This is really where the chocolate bar wrappers start to really look like a man's shirt.
I am so thrilled with the way these chocolate bar wrappers turned out. I am glad my little guy had the chance to help me make these for his daddy this year. He will be so excited to give them to his dad for father's day. The only thing I would change would be to have the lines go down the chocolate bar like a man's shirt. These are almost too cute to eat.  This idea can be used for any occasion like birthdays, baby showers and gifts for mom.
Candy bars are something dad can really sink his teeth into this Father's Day!