I care about the smell of my home, since I like to keep things simple and I didn't want to spend a lot of money on a home air freshener I would spray in the air or plug in. That is just money you throw away. I wanted to make a home air fresheners and deodorizers to keep my house smelling fresh for less. Most of the store bought sprays are filled with yucky chemicals I really don't want in my home anyway.
I have one of those oil burners where there is a candle underneath and you add a few drops of essential oil and water to fragrance your home. My home smells wonderful, but this is not convenient with a three year old running around and climbing on everything. It was just too dangerous for me to worry about him grabbing it an knocking the candle over.
There had to be a better solution. So I googled it, I should have gone to Pinterest to see what I could find too! I found a lot of really creative ideas for home air fresheners, and I even came up with one of my own. I didn't really reinvent the wheel, but my house smells a little better and only for pennies!
Home Air Fresheners
Ingredients for Home Air Fresheners recipe:
1/2 cup Baking Soda
Essential oil (One that you like)
Mason jar with Screw top lid
Piece of cloth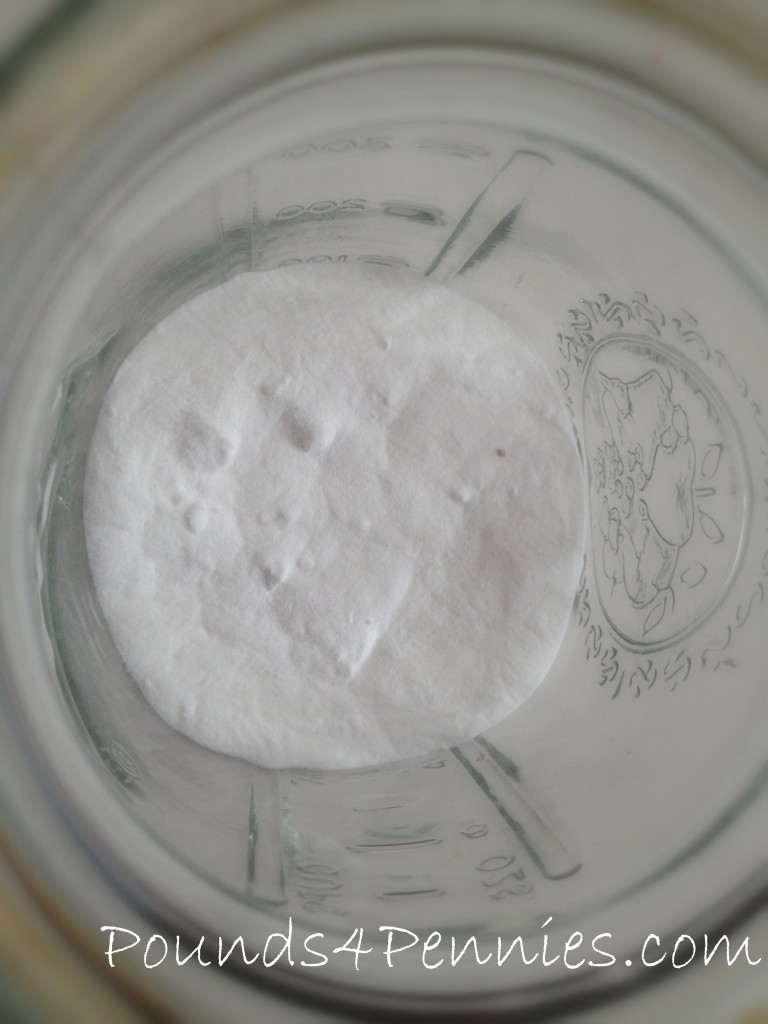 Directions on how to make a room deodorizer
1. Now for the top secret recipe. Pour 1/2 cup baking soda into the jar.
2. Put about 8-12 drops of essential oil. This forms a little ball where the oil landed. Mix with a spoon until no more little lumps are in there.
3. Simply trace around the lid with a pencil. I put the pencil at an angle to make a wider circle.
4. Cut circle of fabric and screw on the jar lid. Every once in a while give the jar a little shake to freshen up the room. This will last a little over a month, before replacing this home air freshener. The best part is you can change the scent according to seasons or whatever you feel like.
I decorated my fabric for the top of the lid with these awesome metallic Sharpie Pens  with a simple design. The lid was in bad shape and a little rusty. I took the bronze marker and colored over the lid and place a small silver accent using the silver marker. Super easy and very simple way to stay green and fresh.
Follow my simple cleaning solutions Pinterest board for more great cleaning suggestions. Like me on Facebook for more simple living ideas.
Do you have any great home air fresheners you use around the house?