I have been searching to add a little whimsy to my front yard.
I want it to be tasteful, but still add a lot of fun.
We all just adore ladybugs. I love the idea of painted rocks and thought to make a cute ladybug garden rock for our front yard. But I couldn't stop at just one, there are five of us. So I decided to make an entire painted ladybug rock garden family by painting five.  There is one for each member of our family.
Ladybug Garden Rock Art
Materials needed to make a Ladybug Garden Rock
Rock or rocks
Red Spray Paint (I used glossy)
White Paint (Acrylic)
Black Sharpie Markers
Pencil for ladybug eyes
Directions on how to make a Ladybug Garden Rock Family
1. Gather your rocks and rinse them off. Set them in the sun to dry quickly. Look for smooth rocks, like river rocks. You can buy them at a craft store. If your kids collect rocks the way my kids do, this is an excellent way to get to preserve their collection.
2. Spread out some news paper and spray paint the rocks. I did about three coats on both sides to get a nice even solid red coat of paint. Allow each coat to dry. They really don't look much, but red painted rocks at this point.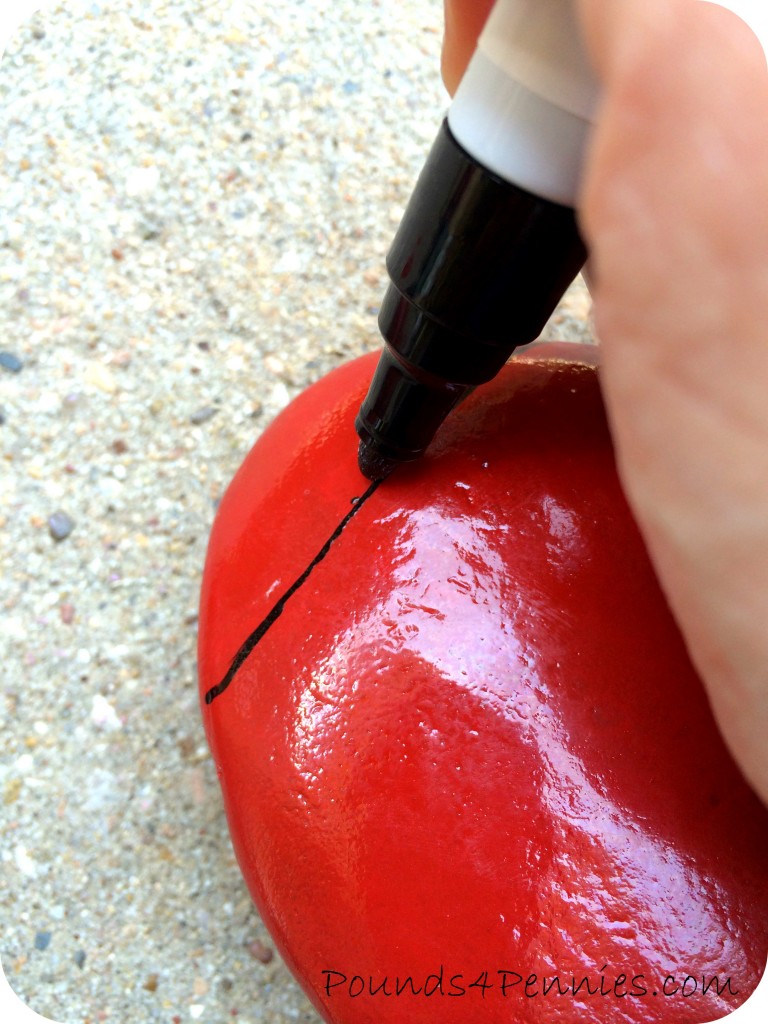 3. Next after the red paint is completely dry. Use a black Sharpie Paint Marker to color a black head and a line down the back. Next color some black polka dots on the ladybugs back. I am really not that artistic, so if I can do this anyone can. These are now starting to look a little like ladybugs.
4. Now dip the eraser of a pencil in white acrylic paint and paint on the ladybug eyes. Allow this to dry completely.
5. You can add a little more whimsy and paint the black spots on the eyes in different ways. I just did some half circles to complete our ladybug garden rock family.
Make painted rocks
I just adore the way this little ladybug garden rock family has turned out. I put them right by our front door next to our welcome sign as you walk up the sidewalk.  It makes me smile every time I walk up to our front door to see our five little painted ladybug rocks. They are just so cute sitting there waiting to greet whom ever comes to our door. I love how inexpensive this craft is to make and adds so much color to the walkway. You can make this simple ladybug craft for pennies.
Please share any ideas below if you have ever made your own garden art.