School is out and my kindergartener has brought home a box full of broken crayons.
What can you do with broken crayons?
We usually just dump them in another box of broken crayons for him to create his colorful masterpieces.
The small broken crayons never really get used, since no one can actually hold them. Not even his small little hands can hold a nub of a crayon. I hate to just throw things out. There is always a use for them, so I decided why not make new crayons. I didn't want to turn on the oven during summer, so we made up a tray and left them in the sun and this is what happened.
Homemade Crayons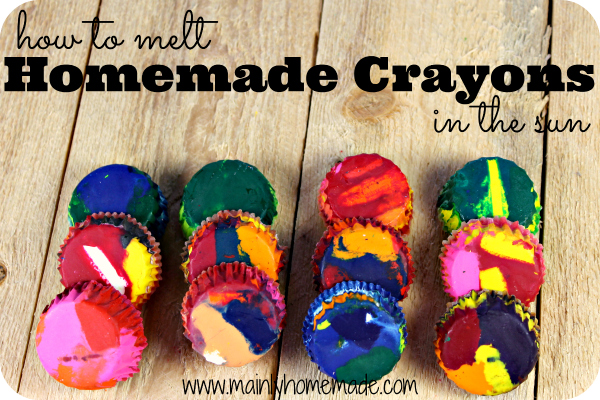 (affiliate link have been used throughout this post. I may receive a few pennies if you make a purchase)
Supplies for Homemade Crayons
Broken left over crayons
Muffin Tin Liners
Mini Muffin Tin
Sun
Directions on How to Make Homemade Crayons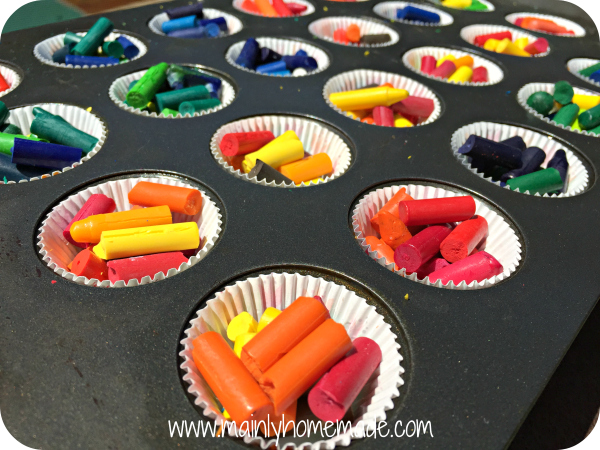 1. First take off all the paper of the little nubs of crayons or find the little broken bits in your child's school box. This is the most time consuming part, but I bet you have tons of unused crayons lying around your house. These colors want to be used too. Don't throw them away repurpose them in to something new.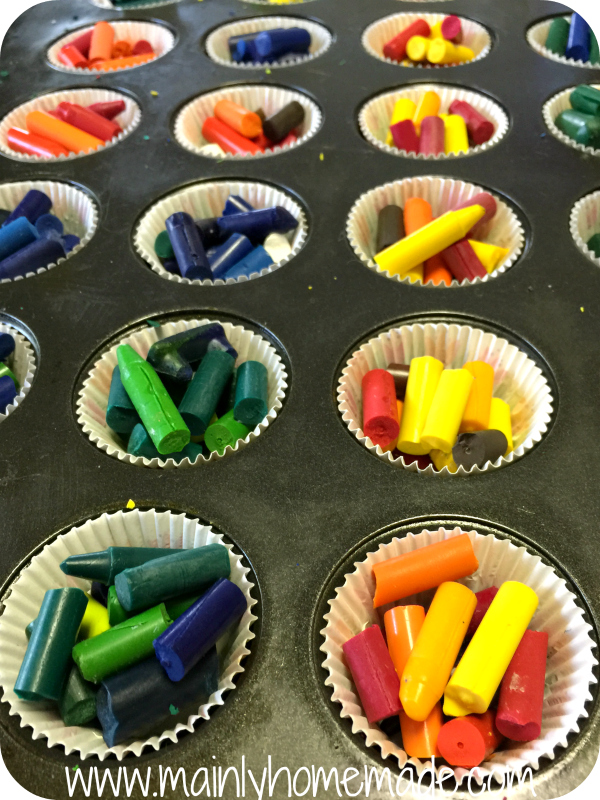 2. Next line a muffin tin or mini muffin tin with two layers of muffin tin liners. For easy cleanup I highly recommend these.
3. Leave out in the sun during the middle of the day on a dark black surface for at least two hours in temperatures above 90 degrees. I really thought we would need hotter temperatures to melt the crayons. However, these melted in about 90 degree weather just fine. If they are not completely melted after two hour just leave them out there a little longer. This also is a fun science experiment to go check on them about every 15 minutes to see the progress.
4. Bring inside to cool for about an hour or place the pan in the fridge for a few minutes to harden. Simply pop them out of the paper liners and color away.
If you make these soon, tag me on social media with @MainlyHomemade or use the hashtag #mainlyhomemade. I would love to see what you create!