Get the kids outside for some fun with fizzy homemade sidewalk chalk paint.
This is a fun and easy activity to make with your kids. It is great, since you use everyday ingredients you normally find in your kitchen. I find it best to make at least 4 different colors. We had a blast making art work and watching it fizzle down the driveway. I recommend a large area to be creative to start this project. We used our driveway to create our masterpieces.
Easy Homemade Sidewalk Chalk Paint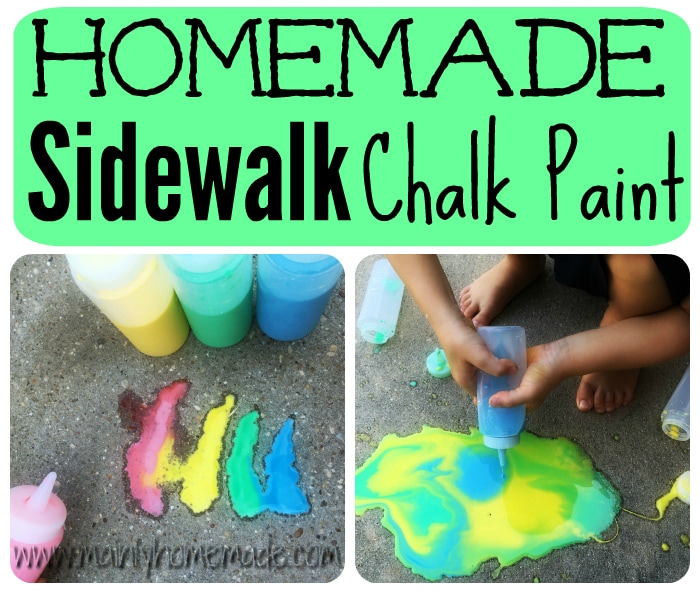 Material for Fizzy Homemade Sidewalk Chalk Paint
2 Cups Baking soda
2 Cups Corn starch
Water
Food Coloring
Vinegar
Bottle or container to hold paint like this one
Directions How to Make Homemade Sidewalk Chalk Paint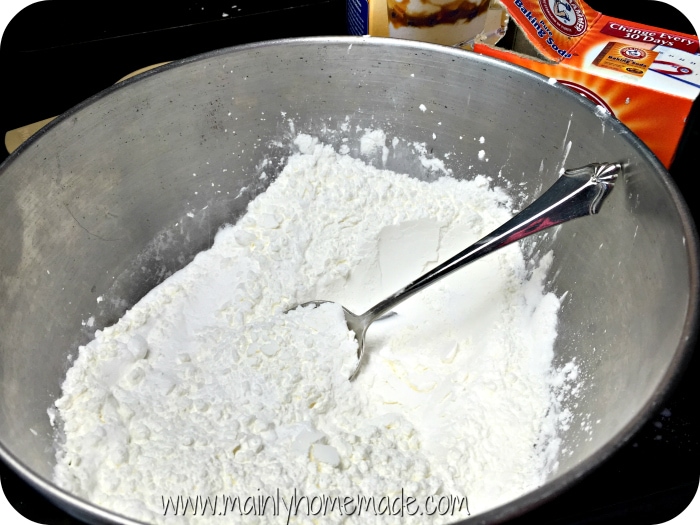 1. Mix equal parts baking soda and cornstarch. I used about 1/2 cup each baking soda and cornstarch for each bottle.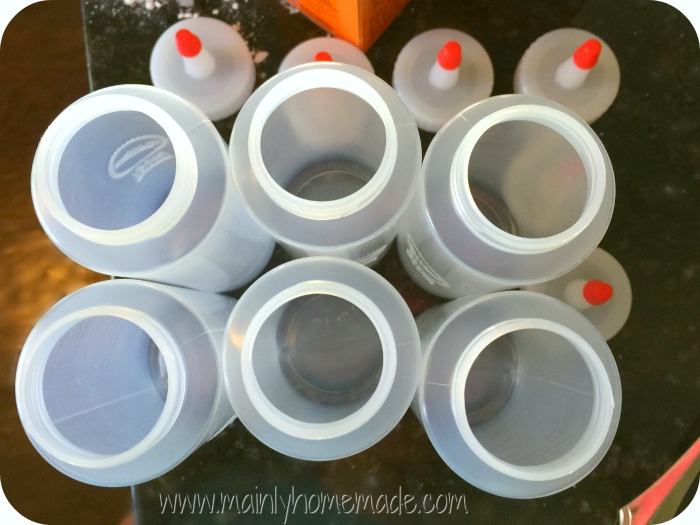 Tip: If you don't have these fancy bottles, use old paint bottles, shampoo bottles anything kids can use to squirt out paint. It doesn't have to be fancy.
2. Pour water in to cover the baking soda and cornstarch mixture. Stir until smooth. Pour into each bottle.
3. Add food coloring to desired shade into each container. Shake the container to mix up. I used a little more than a cup of water to each bottle. This is fun to play with the colors a little here.
Tip: Turn this into a learning activity. Learn red and blue make purple. Yellow and blue make green. Yellow and red make orange. I am always for sneaking in a little learning fun.
4. Allow the fun to begin. Make shapes, draw lines, and make designs with the homemade sidewalk chalk paint you have created.
5. Fill one bottle full of vinegar. Once they have created their designs, let them pour the vinegar over the designs and watch them fizz. My son got such a kick out of watching his designs bubble up.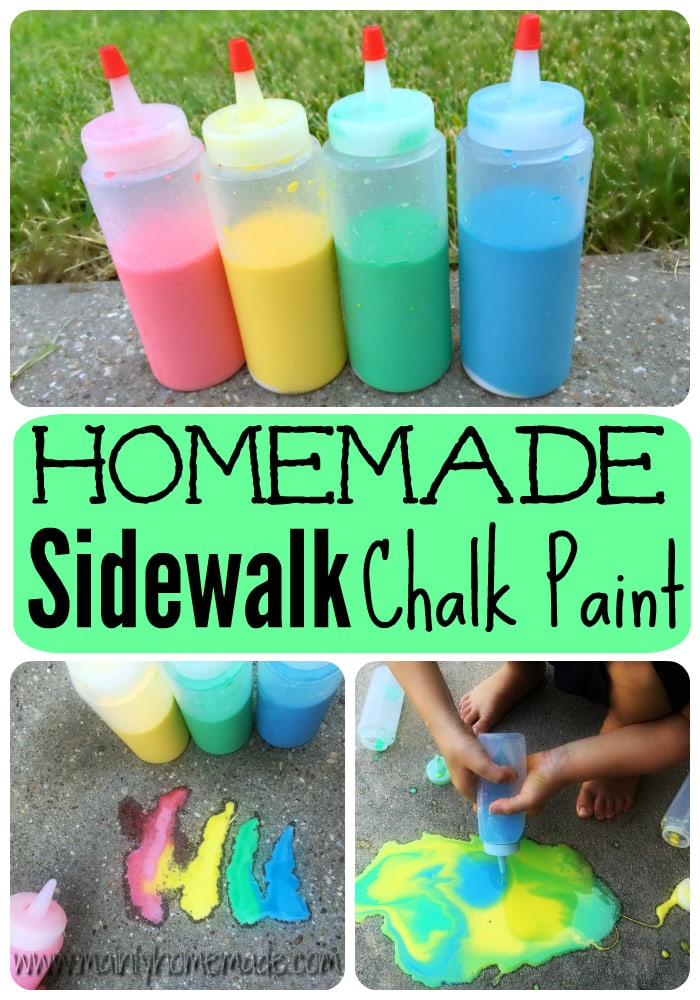 We had such a blast painting and creating fizzy art with this project. It is so easy to make with items you already have in your kitchen. I keep an extra box or two of corn starch and a large box of baking soda just for kid stuff. Having these extra kitchen items on hand makes it easy to create fun activities for the kids without much cost. You can find out how to make more chalk with your kids here.
Try these additional kids crafts you can make from your kitchen: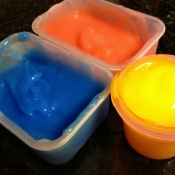 If you make this sidewalk chalk, please consider leaving me a comment below. It warms my heart hearing from you and seeing the fun crafts you create! Share your creations on Instagram and tag me @mainlyhomemade and use #mainlyhomemade, or you can also find me on Facebook, and Pinterest.
Thanks for helping me spread the word about easy crafts for kids!